Eco is the smart choice for the SS21 GUESS collection
SMART GUESS ECO SS21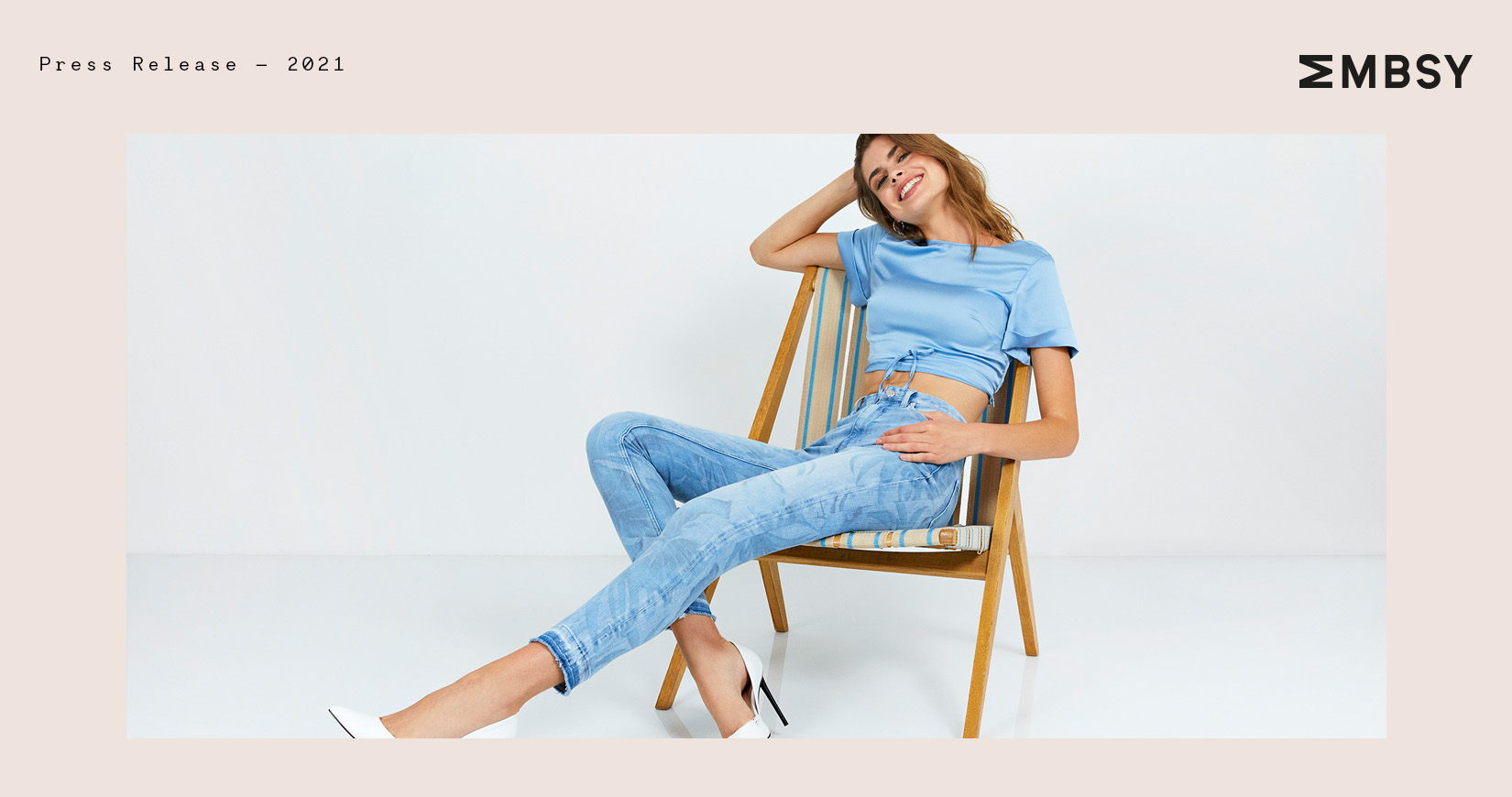 The fashion-forward SMART GUESS ECO collection continues to grow each season. This assortment of men's, women's and kid's clothing is made using environmentally conscious manufacturing processes, once again renewing GUESS' commitment to sustainable fashion.
The on-trend collection features all product categories, from denim and outerwear to casualwear and more. It is created using the latest, environmentally sound materials, from recycled and organic cotton to natural hemp and recycled bottles. Each garment is recognizable thanks to a special SMART GUESS label, which can be found on approximately 50% of the season's assortment for the GUESS JEANS line and 30% for the GUESS KIDS one.
"Sustainability is a catalyst for creativity, helping us to rethink the way we design our products. Our sustainability goals have challenged us to innovate, evolve and adapt. As we focus on what we do best, we know the future means, doing more with less – less water, less waste and less carbon – and meeting the aspirations of new generations".
​Chief Creative Officer & Co-Founder Paul Marciano
Womenswear
Find here all SS21 Smart GUESS Eco packshots
"Inspired by the tenets of conscious capitalism my vision for GUESS is to harness our passion and use a purpose driven approach to create positive impact for our world and or brand".
​Chief Executive Officer and Director Carlos Alberini
Menswear
Find here all SS21 Smart GUESS Eco packshots
Innovations in denim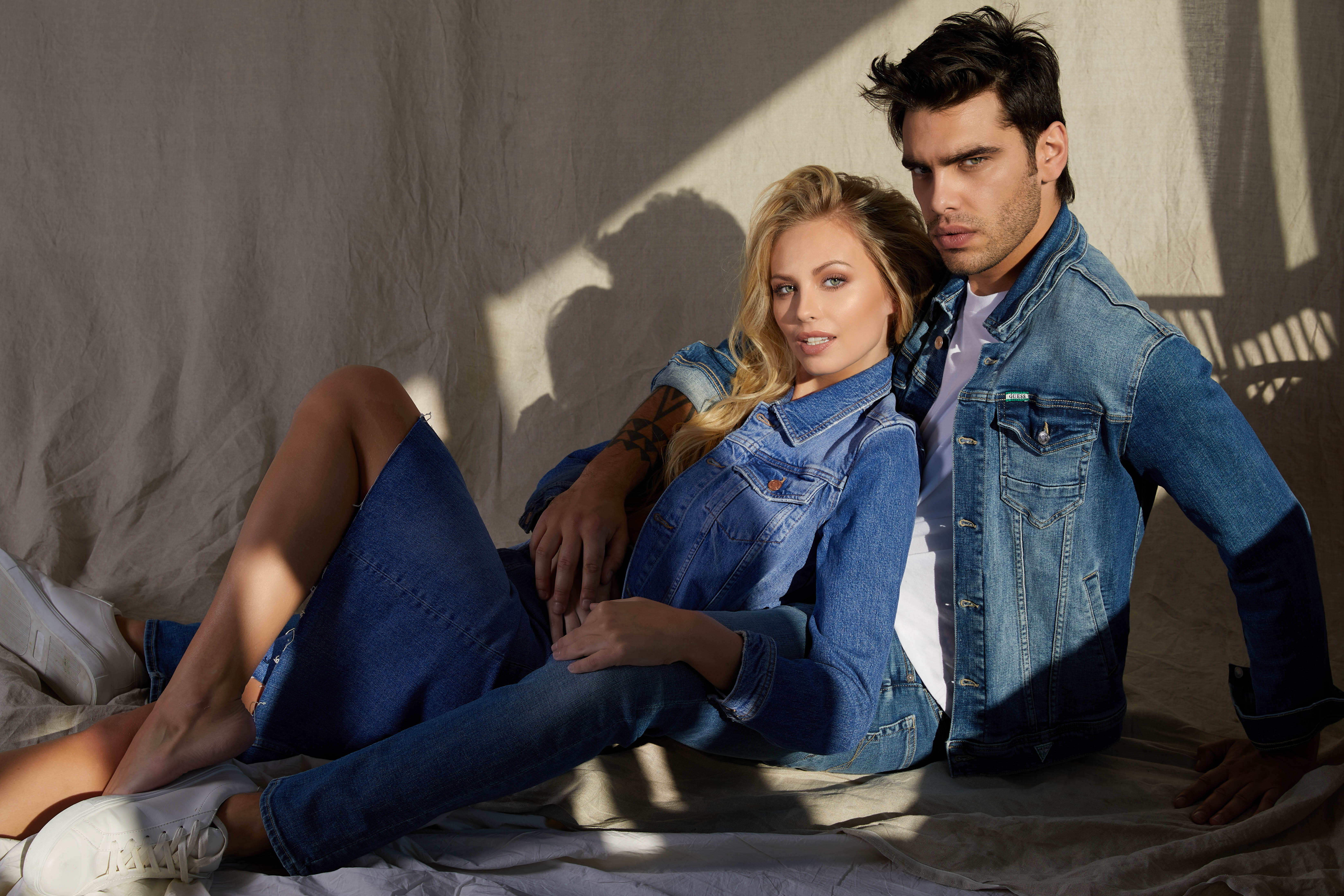 For the SS21 season, GUESS is proud to present Reborn Denim. This stand-out collection is made using second-hand, pre-loved denim that is meticulously selected and carefully processed, eliminating waste and resulting in ultra-soft denim. Orta Blu dye technology and EIM environmental impact software are used to create this innovative range, which also meets certification requirements for the Global Recycled Standard (GRS), which verifies the use of responsible social, environmental and chemical production practices. Available in four styles and finished in three unique washes designed in collaboration with top Italian laundry houses, Reborn Denim makes a strong style statement.
Celebrated for its lightweight feel, strength and eco manufacturing, Natural Hemp Fiber is produced using zero pesticides and chemicals, and 70% less water compared to cotton, making it an ideal choice for high-quality denim. Natural Hemp Fiber is used in two flattering styles and two different washes.
Eco Feather Weight is a super lightweight denim made using post-consumer cotton and recycled polyester fiber. Breathable, ultra-short, strong and flexible, it is the ideal material for GUESS premium denim and is used across both the men's and women's SMART GUESS capsules. This high-tech collection is GRS certified for its recycled materials and responsible production, and features four different styles and four striking washes for women, alongside two unique washes and two styles for men.
Harnessing the artisanal skills of Italian laundry masters, 'Italian Wash' pieces are designed globally and crafted locally, enhancing today's style codes with Italian quality. This stunning range uses Orta Blue dye technology to create three beautiful washes and three feminine styles for women, and three men's styles with a further three head-turning washes.