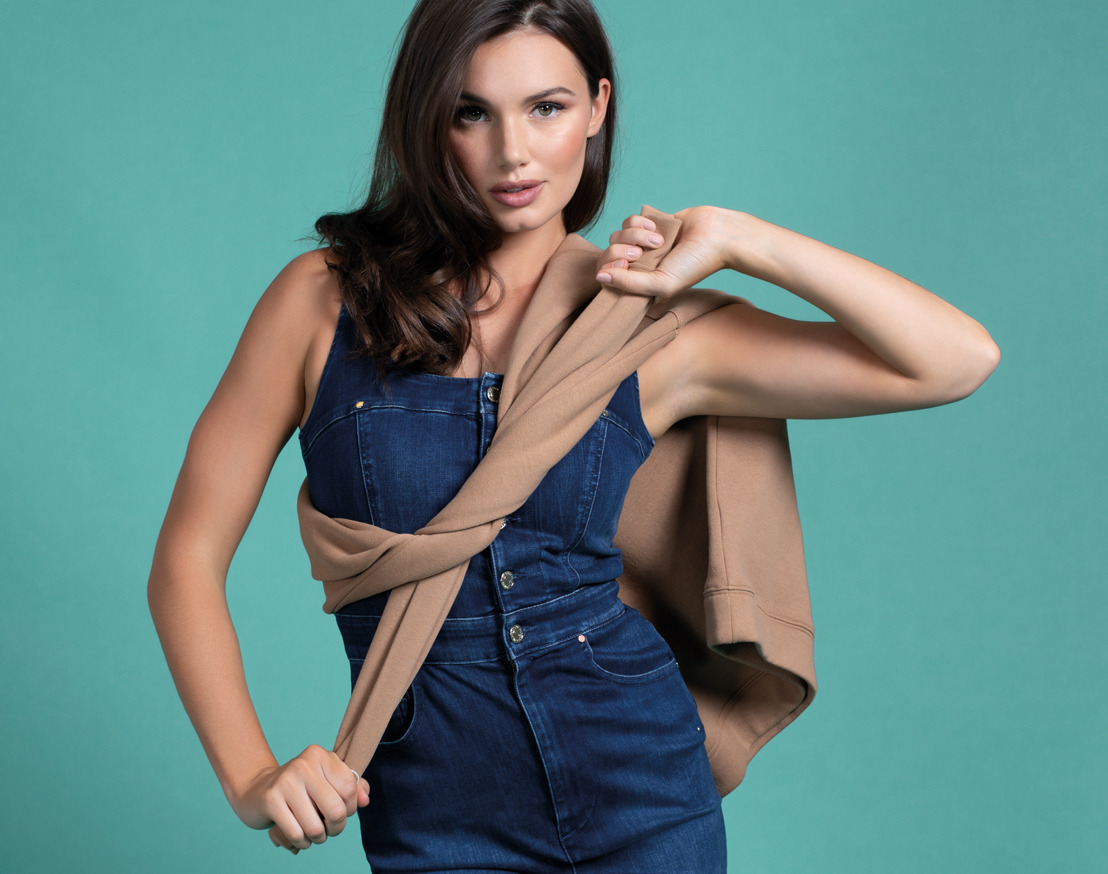 Fashion-forward sustainability with the SMART GUESS ECO collection
FALL WINTER 2020
This Fall 2020, GUESS continues to grow its SMART GUESS collection, an assortment of men's and women's apparel made with environmentally conscious materials and manufacturing processes. Representing over 30% of the assortment, this collection demonstrates GUESS' strong commitment to become an environmental responsible leader in the fashion industry.
"The success of GUESS can be attributed to staying authentic to who we are. GUESS started as a denim company, and as we approach our 40th anniversary next year, we are focusing on returning to our roots in denim to honor our history, and to grow in new, exciting, more sustainable ways. Sustainability is a catalyst for creativity, helping us to rethink the way we design our products. Our sustainability goals have challenged us to innovate, evolve, and adapt. As we focus on what we do best, we know the future means doing more with less—less water, less waste and less carbon—and meeting the aspirations of new generations." Paul Marciano, Chief Creative Officer and Co-Founder, Guess?, Inc.,
The collection proves once again that sustainability looks good and is here to stay. Innovative dye techniques used for SMART GUESS denim include Dry Indigo, a foam-dye process with zero water usage and Indigo Flow™, which reduces water use by 70%. Ultra-modern fabrics like REPREVE® transform recycled bottles into fiber, while organic and recycled cotton are used alongside EcoMade Lycra T400 to create on-trend denimwear.

These groundbreaking endeavors are all part of the GUESS Sustainability Plan, the brand's holistic approach to operate with integrity, empower people and protect the environment. Adopting water-saving denim technology, managing environmental impact within the supply chain and promoting circular fashion are just some of the facets of this plan, which also seeks to reduce emissions and harness science to achieve a greener, more sustainable future. The SMART GUESS eco collection is a result of these actions, to become more sustainable throughout the brand.
SMART GUESS ECO Womenswear

SMART GUESS ECO Menswear

Learn more about WARM TOUCH denim, OFF WATER denim and REBORN denim in the full press text, available here :
Dorothée Marcus PR Manager, MMBSY