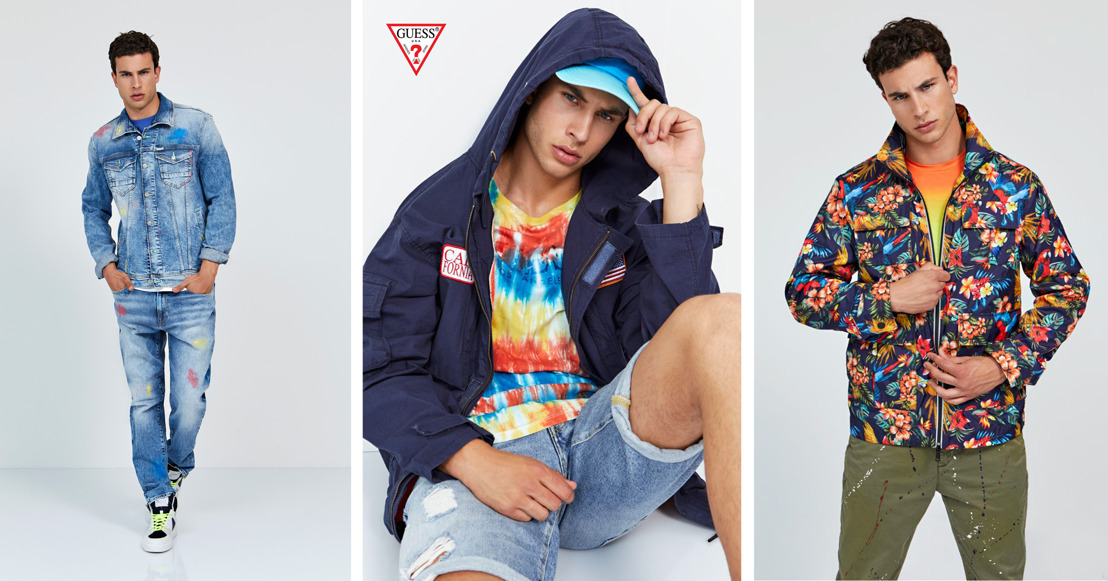 Beware for tropical fever!
GUESS JEANS Menswear SS 2020 collection report
This summer brings with it a collection bursting with vitality - straight from Beverly Hills. GUESS boys take the season by storm in bold outfits overflowing with bright tones, finished with retro twists and fun prints filled with refreshing sunny vibes.
The Guess Beach Club
Stay cool with the contemporary L.A.-inspired style of this relaxed line. With its bright colour palette of statement colours, retro logos and assuredly hip appeal, GUESS boys take over with foliage and palm prints, complete with sport detailing and technical comfort for easy-to-wear outfits that are just the thing for the coming summer.
Copacabana
Tropical fever has hit with jaw dropping looks straight from the summer islands. Tie-dye meets camo, while combat details clash with all-over parrot prints, all electrified by a zingy palette of bright tones and logomania finishes. Combined with plenty of carefree attitude and relaxed, stylish silhouettes, the season is here for the taking!
Tropical Neon
True to its name, this line is filled with neon allure, complete with fresh prints and logomania detailing, all inspired by nineties surfer style with a summery grunge twist. Superlight fabrics ensure all-day comfort, while cool silhouettes in multicolour dyes with tropical details ensure laidback beach vibes.
Find more images here
Dorothée Marcus PR Manager, MMBSY