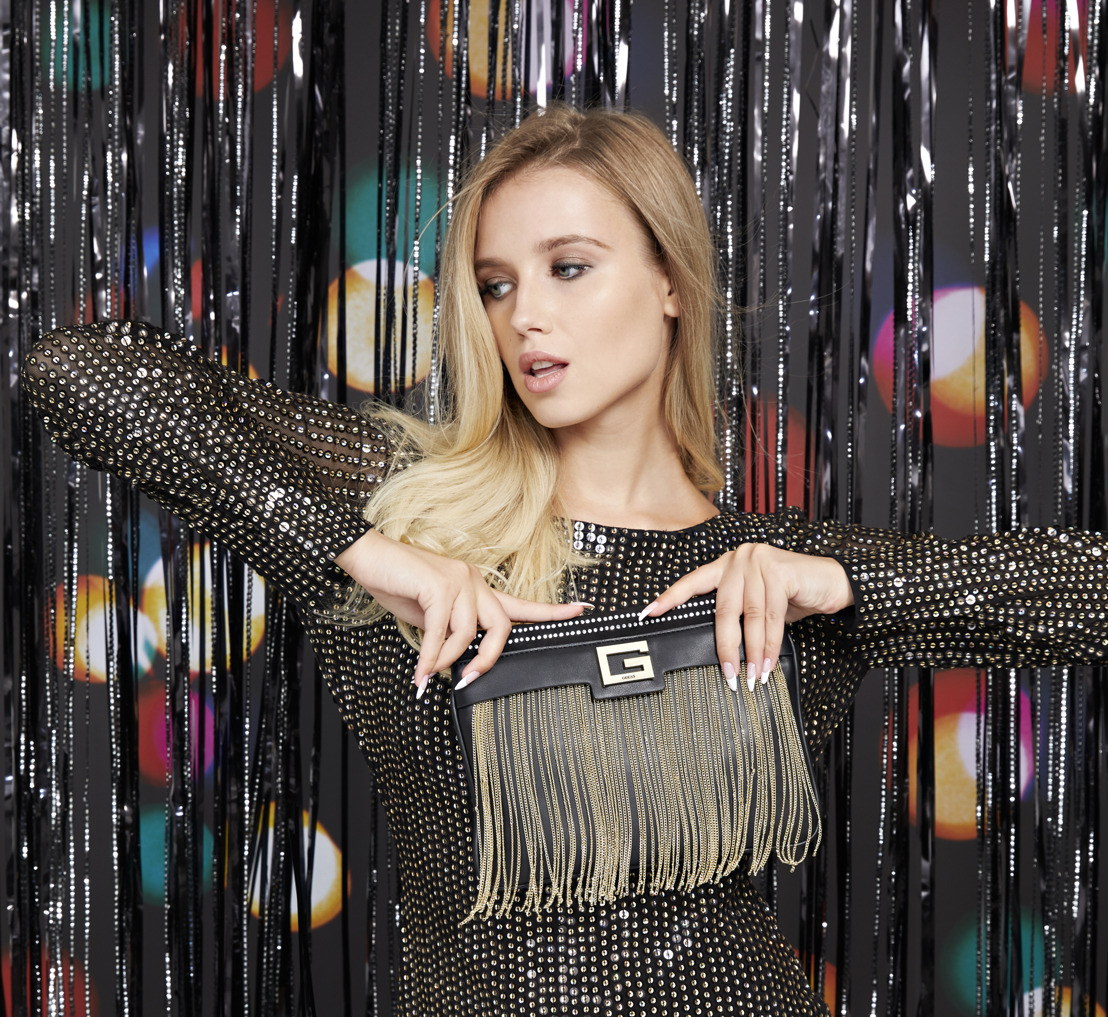 GUESS presents : The Fierce Fringe Clutch
This winter, be Fierce, be Fringed.
The guess.eu latest online-only capsule introduces a versatile clutch that represents one of the massive trends: fringing cannot definitely miss in our winter wardrobe, as well as during the party season.
The Fierce Fringe capsule tells a story that goes from excess, boldness and "wear it loud, wear it proud" to the most enchanting and perfect declination for the holiday time.
The first episode of the story introduces a red clutch, covered on the front by jeweled fringes, upgraded by the representation of the brand lettering logo. Play with the movement of the precious jewelled fringes, embracing red, still one of the most exciting colours of the season. Wear it combining it with denim pieces, sweatshirts and sneakers for a "less drama" effect, or boost it up on an everyday look.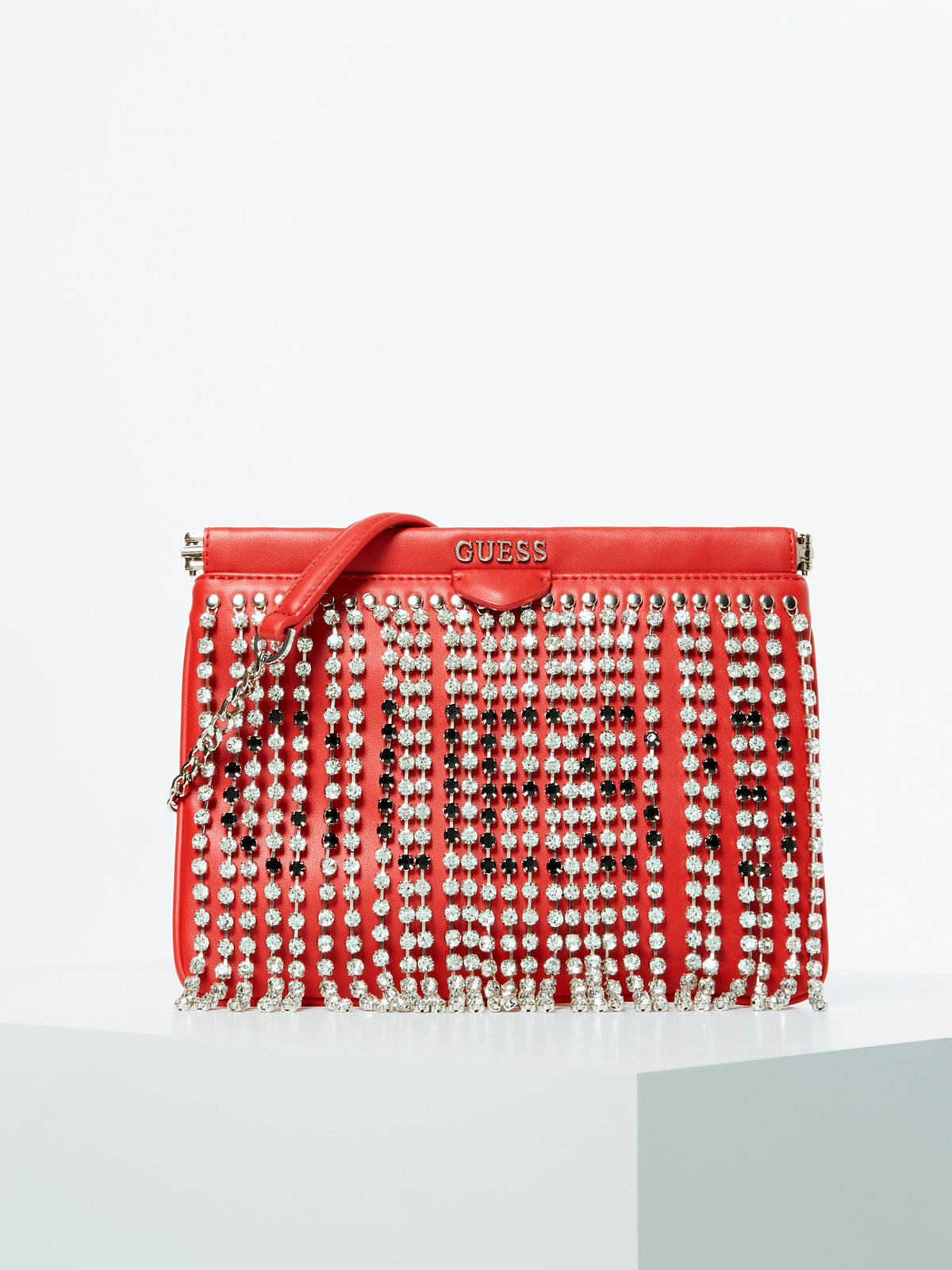 Still, the spring closure enriches the product declining it into the perfect accessorize for party nights. Find out the a new version of Fierce Fringe clutch as the holiday season approaches. Here the Fierce Fringe clutch discovers a new look, declined into two souls: a silver one and a gold one.
This time a mysterious black clutch is covered by metal micro fringes, interspersed with precious metal micro rhinestones on the silver version, while metal fringes get fiercely totally gold for the second version.
The Fierce Fringe clutch is the right companion for any party, special dinner or daywear outfit for a finishing touch. Wear it in your own way but always with a fierce attitude.
The squared metal G logo and the micro rhinestones on the suede-like band on the spring closure enrich the bag, making out of it a special product also perfect as a gift. Both models hide a detachable chain shoulder strap, to make of them an easy – to – wear ally when hands are busy in dancing and toasting, or hugging the beloved one.
This winter a celebration of metal fringing, rhinestones and logo DNA lands on guess.eu. Be Fierce, be Fringed!
AVAILABILITY
The Fierce Fringe clutch is available only at guess.eu, at the exclusive prices of 129€, released online only on October the 30th, and on November the 8th.
Dorothée Marcus PR Manager, MMBSY