GUESS Presents the FW23 Collection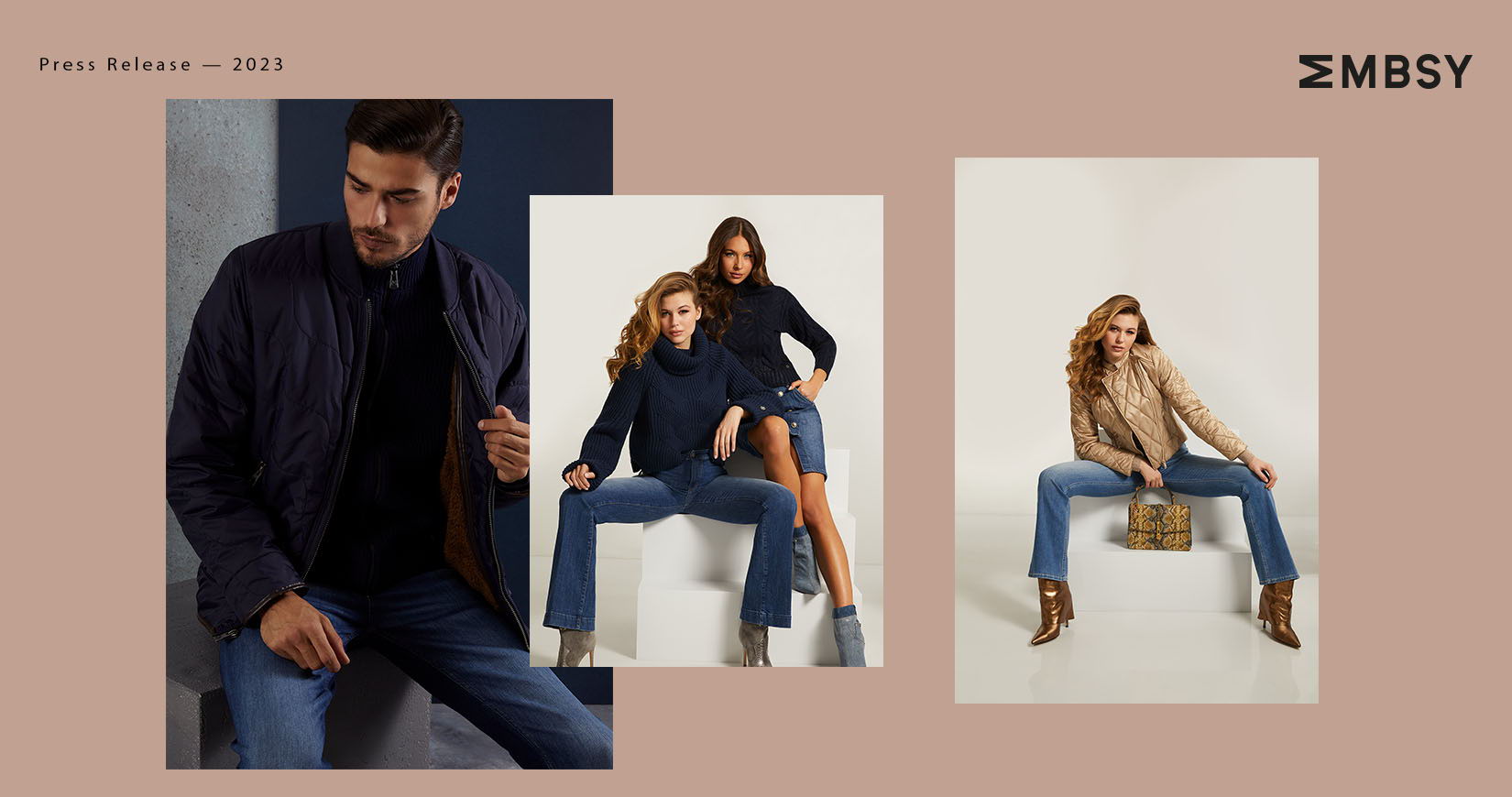 WOMEN'S COLLECTION
New Planet
Go where others fear to tread in the new GUESS FW23 collection that takes us on a fascinating voyage into feminine looks inspired by the wonders of discovery and new frontiers. A colorful constellation of paisley, florals, and ethnic designs intermingle with gossamer drapes, denim, suede, embroidery, velvet, corduroy, leather and lace. A brave new world where different cultures and cross-contaminations bubble over onto airy, flowing lines, shimmering dresses, feminine blouses and daily skirts. All enriched by precious fabrics, exclusive GUESS prints, logos and accents expressed in an eclectic colour burst that ranges from warm red, russet and mulberry, to bright blues, pastels and metallic hues.
Free Spirit
From denim iconic pieces, contemporary power dressing to urban exploration, the new FW23 GUESS Free Spirit collection urges us to cut the ties that bind and embrace a new dawn. Tumbling, nature-inspired knits and overcoats, velvet pants, leather shirts and puffer jackets, awaken a desire for freedom and wide-open spaces. Impeccably suede suits and coordinates, angular sculpted dresses and western-inspired embroidered jackets cry out with female strength and independence. Silky pleats and lavish stitchwork, light and breezy ethnic florals and geometries blend with printed denim and leather coats, calling us to stand in our own truth and power. Exclusive GUESS prints, fringes, embroidery, stitch accents and appliques merge with flashes of metallic green and gold, versatile neutrals and regal reds for looks that will carry you through the small hours and beyond.
Talk to the Moon
The new FW23 GUESS offering takes us to a remote, lonely satellite, ruled by mysterious lunar goddesses, draped in flowing denim and scintillating fabrics. An effortlessly glamorous realm, glistening with luxurious coats, sequins, velvet and lace, manifests in a world with its eyes to the starry skies. Slinky dresses and skirts with revealing side slits, rich fabrics and corset-style bodices, bewitch with their unspoken desires, while sculpted jeans, shimmering puffer coats, space-ready coordinates and knitwear set their gaze on a utilitarian unworldly beyond. A moon-inspired colour palette of cold whites, greys, blacks, greens, petroleum blue, lilac and night blues orbits alongside flashes of metal, GUESS prints, all-over logos and exclusive slogans.
---
MEN'S COLLECTION
Go West
It's time to channel your inner lone ranger and head out into the great unknown in this laid-back collection that nods to the nostalgic days of the 70s. Raise the sand in cowboy-inspired shirts, suede and denim jackets with exclusive Japanese art, paisley motifs, fringes and brocade, or indulge your eternal bohemian in statement graduated tees, rugged leather jackets, relaxed-fit pants, oversized jackets and silky print shirts. Deep indigo and washed denim melds with an earthy color card of warm neutrals, tobacco, stone, sunset yellow, orange and dark red, evoking the sandy, heat-scorched landscapes of the Far West.
Sunset Strip
Escape to a place where dreams are made or broken. A world of living on the edge, rock stars and rebels without a cause. Faux fur coats, corduroy suits, paisley shirts and Boehm knits hark back to the Summer of Love, while clean essential polo shirts, timeless cable sweaters, jeans, tailored suits and shearling coats exude a moody bad boy attitude fit for the silver screen. Exclusive geometric motifs, retro florals and girl graphics are offset by a striking color palette of chocolate brown, burgundy, khaki, and military green hues for a cool and collected edge.
Paradise Moon
The FW23 GUESS collection takes us on a voyage to a Zero-G future. A future of sharp, essential lines and high-tech fabrics, inspired by the moon and space exploration. A lunar landscape of weightless metal-effect coats that shimmer in the half-light, street-ready puffer coats with other-worldly volumes, and modernistic sweaters in warming heavyweight yarns. Slinky silk touch fabrics and satellite imagery add a luxe edge to essential tees and shirts, while jeans and pants get an upgrade with the new seasons array of forward-looking cuts, colors and washes. Cold shades, like metallic blue, silver grey and glacial neutrals add a solid space age vibe that takes the new season's proposals one step beyond.
---
For all Belgium/Luxemburg press inquiries: