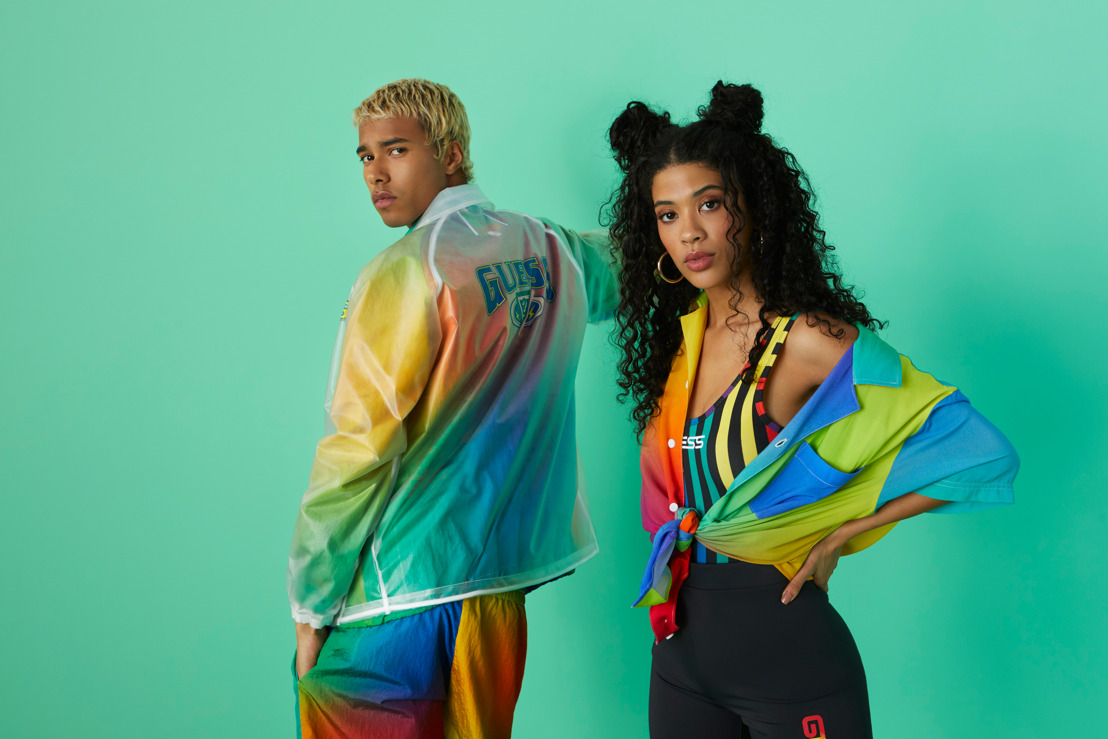 GUESS reveals the full GUESS x J Balvin Colores capsule collection
Iconic fashion brand teams up with global music superstar to create an exclusive 'GUESS x J Balvin Colores' capsule collection inspired by his March 20th new album
This summer, GUESS has teamed up with global music superstar, J Balvin, to launch a capsule collection for men, women, as well as kids – a first for the artist. Inspired by the new album, Colores, the highly anticipated GUESS x J Balvin Colores collection will be available for sale online at www.guess.eu and in store from June 1st.
The GUESS and J Balvin partnership is in full effect once again, running it back with Colores for the second iteration of Balvin's vision to complement his 2020 aesthetic sonically and sartorially. The Vibras collection was met with great success and complemented Balvin's tour with unique pieces and designs for the road. With Colores, J Balvin is further expanding his role in the creative and design process - which will now feature even more pieces for men, women and kids.
The collection incorporates red, yellow, green, blue and purple tones, weaving J Balvin's latest venture into this fashion capsule. The 29-piece women's collection ranges from €35 - €109 and features an assortment of cropped hooded sweatshirts and tops, form-fitting bodysuits, joggers, matching two-piece tracksuits as well as a cropped denim jacket and a cut-off denim short set. The 50-piece men's collection ranges from €39 - €129 and mirrors women's using tie-dye, stripes and color blocking prints in t-shirts, sweatshirts and joggers.
Women's collection
Find all women's collection images here
Men's collection
Find all men's collection images here
Kids collection
GUESS is thrilled to now offer kids this exclusive, limited-edition 21-piece collection in styles that range from sizes 4-14. Pricing for the capsule will be €24 - €69 and will mirror the exact styles from the men's and women's collection, but for the youthful GUESS customer. The brand is excited to announce that it will continue to reach the younger generation by expanding its limited edition kids offerings in future capsules.
Find all kids' collection images here
Swimwear & accessories
Key prints in the men's collection includes the Colombia and prism prints offered in a button-up shirt, nylon short and jacket topped off with a bucket hat. The Colombia print is inspired by the country in which the campaign was shot, while the prism print is a blend of the 5 colors the collection is designed around. Swimwear is offered for both men and women and is seen alongside a variation of accessories including socks, bags and boxer briefs.
Find all swimwear & accessories images here.
Dorothée Marcus PR Manager, MMBSY