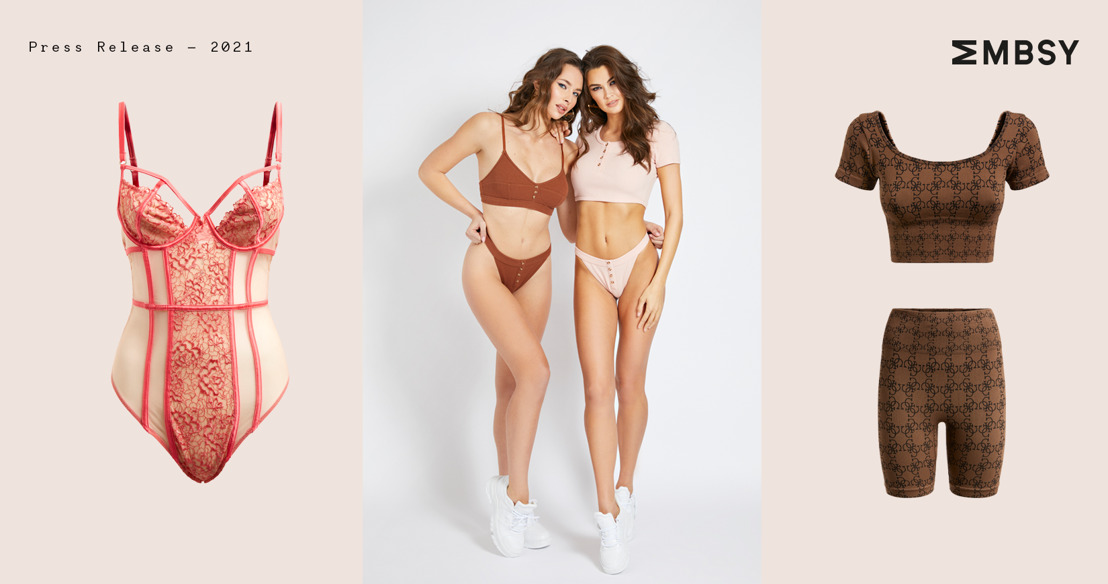 Guess Underwear: embracing seduction and everyday comfort
FALL WINTER 2021
The Guess Underwear FW21 collection embodies the forward-thinking GUESS ethos with playful, confident looks that borrow inimitable style codes and give them a unique twist. For the GUESS woman, timeless glamour embraces a modern spirit in a collection of sensual and head-turning lingerie.
Dangerously sexy, the collection embraces seduction with one-of-a-kind bra, garter and thong sets in stretch satin. Peep detailing and mesh create provocative detailing, while bodysuit and kimono pieces enhance the theme. Tones of tulip red, green invidia and jet black complete the look.
The irresistible rib theme promises casual comfy allure with a modern twist. High waists and fitted silhouettes create a contemporary look, while cotton rib fabric delivers a girlish, comfortable aesthetic in a palette of chocolate and nude pinks.
Seamless knit technology gives the Seamless 4G theme its super smooth silhouette and everyday comfort. A light, body-hugging fit with soft elastic offers complete wearing pleasure, while jacquard patterning and the iconic GUESS 4G logo in brown liqueur and jet black add a touch of glam.
For sensuality and romance, the flirty San Gallo theme enhances timeless push-up, underwire and corset silhouettes with romantic appeal. San Gallo microfibre is ideal for everyday wear and indulgent evenings alike. A palette of jet black, dry earth and pure white with daisy flower detailing ensure a delicately feminine style.
Daring and sensual, the feminine Colorful theme plays with embroidery, rose lace and illusion mesh in pop tones of coconut sugar, lava pink and tender blue. Thin straps and romantic floral patterns complete this modern look. The collection borrows from the iconic look of the nineties ad campaign with a sporty pull-on silhouette that is super soft and breathable. Boyfriend-inspired briefs enhance the trendy no-gender style, while natural stretch-cotton in jet black, griege mélange, bad baby pink, red hot and pure white complements logo embroidered elastic detailing.
For a girls-gone-wild style, the Glamorous Night theme is this season's hottest lingerie look. Animal prints and lace embellishment are as powerful as they are desirable, while satin fabric feels great against the skin in balcony and chemise silhouettes with black, white and gold accent colors.
Dorothée Marcus PR Manager, MMBSY