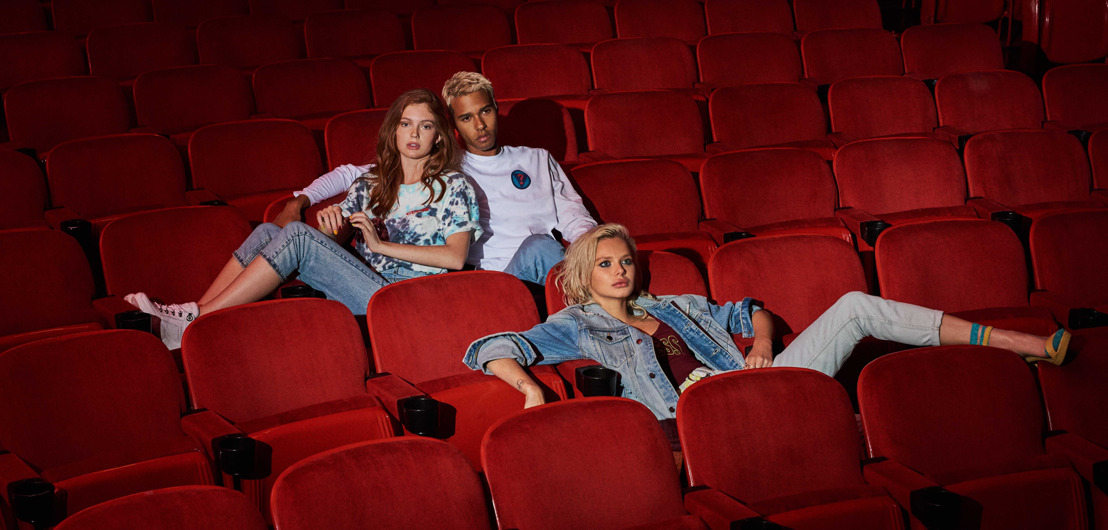 Introducing the GUESS Originals Holiday 2019 Capsule Collection
The 2019 holiday season is here with vintage inspiration from iconic decades in fashion. GUESS launches an Originals collection and campaign inspired by GUESS graphics from the 90's era featuring models Victoria Britt, Douda Ka and Sparkish. Chief Creative Officer, Paul Marciano, led art direction paying homage to iconic GUESS looks from the mid-90's. Photographer, Asato Lida, was behind the lens shooting the campaign in Beverly Hills.
The GUESS Originals capsule fuses equal parts modern and vintage, featuring woven labels, buttons and rivets that embrace the same aesthetic as pieces from the 80's and 90's. The 26-piece collection offers a selection of classic hits including men's graphic long and short sleeve tee's, over-sized hoodies, jackets, cargo pants, and joggers. The women's capsule offers a form-fitting bodysuit in both solid and stripe colors as well as a cropped hoodie, short and long sleeve shirts stamped with the classic GUESS logo.
The women's color palette blends together mixtures of blue and yellow tones as well as assortments of forest green, deep wine and cream colorway combinations. For men's, similar hues are used to create the classic striped GUESS logo tee while offering a variety of colors for both long and short-sleeve shirts as well as hooded sweatshirts. A matching 2-piece black nylon track suit rounds out the collection and introduces itself as a comfortable understated ensemble.
The GUESS Originals Capsule Collection will be available this spring at GUESS stores and guess.com.

Dorothée Marcus PR Manager, MMBSY