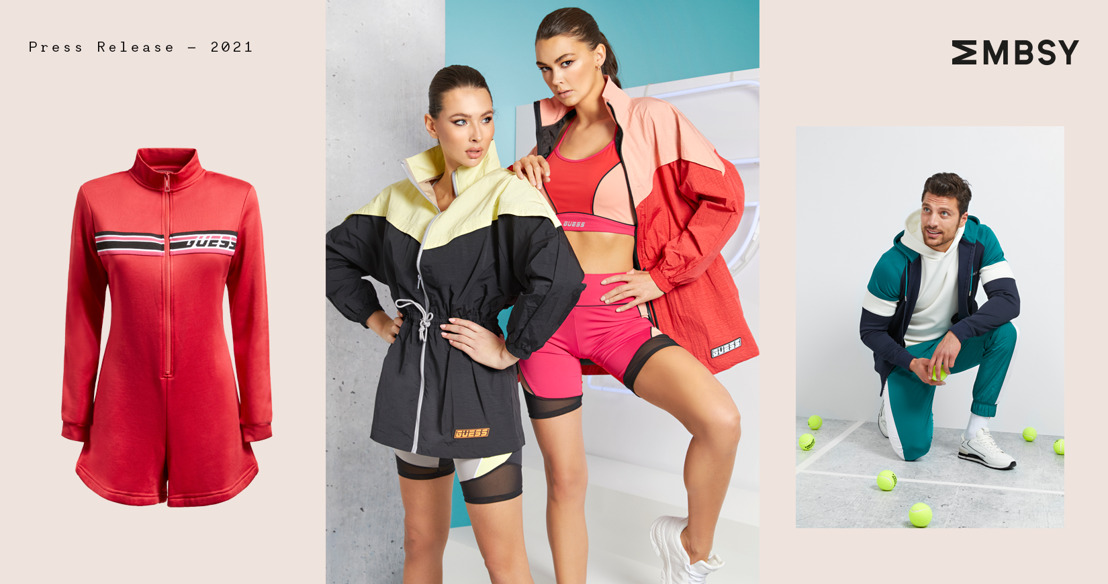 Move your body with GUESS Active
The Guess Activewear FW21 collection is full of daring spirit with head-turning, bold looks that are ready for adventure. For the GUESS woman, luxurious everyday styles meets feminine, technical garments. Meanwhile, the GUESS man is ready for the great outdoors with comfortable, high-performance looks with retro chic touches.
Find all lookbook & campaign images here.

Womenswear
The new preppy fitness squad is here! The womenswear collection consists of 4 themes of new contemporary styles. Soft touch fleece and oversize silhouettes are finished in fashion tones and neutrals.Confident hyper pink tones, pure colors and winter pastels create an eye-catching palette, while microfiber and nylon basics allow complete freedom of movement. An oversized monochromatic aesthetic meets minimalism with high-performance, lightweight fabrics boasting multifunctional waterproofing and breathability. Luxurious and technical, statement activewear uses overstructured shapes that borrow tech(u)tility detailing and eveningwear finishes with sparkle and luxe fabrics.
FInd all GUESS Active womenswear packshots here.
Menswear
The menswear Activewear borrows from the world of tennis, playing with eighties and nineties retro style and touches of acetate. Technical detailing and athletic finishes ensure high performance garments. The collection took also inspiration of the American national parks and retro climbing cool, tones of earthen and desert colors are seen alongside high-performance fleece, nylon and scuba fabrics. Finally, a third, wintery theme embraces colder shades of grey and blue, while reflective fabrics and water repellent scuba result in high-performance garments that are finished with technical details. Touches of initial logo print add a luxe twist to a theme that is all set for action.
Dorothée Marcus PR Manager, MMBSY