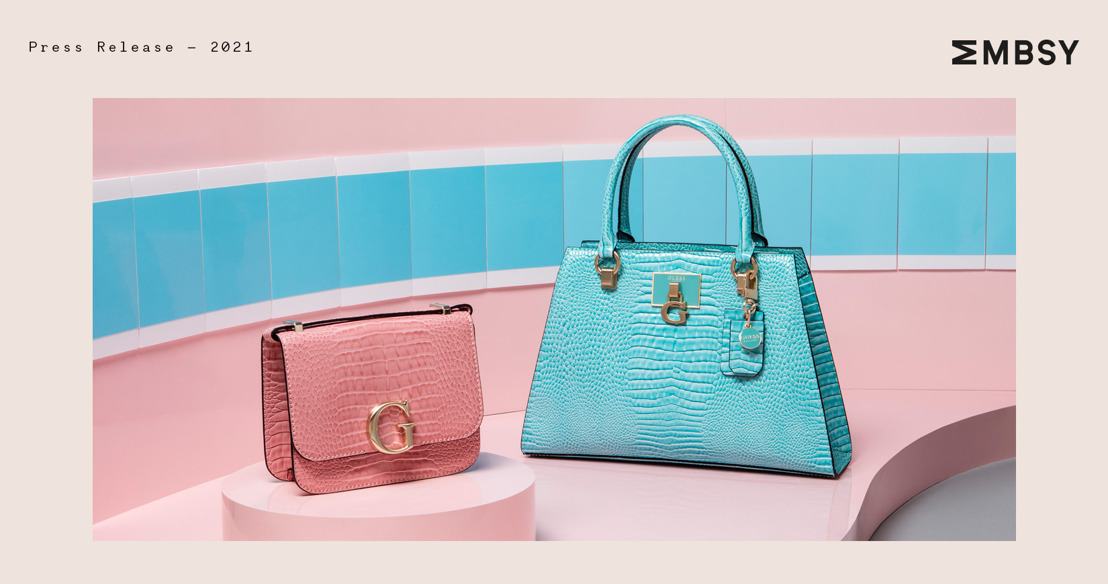 Summer luxe is here with the GUESS Croco Bags
GUESS HANDBAGS SS21
Stand out this summer with head-turning croco pieces from the GUESS HANDBAGS SS21 Bag collection. These on-trend bags are a vibrant new take on modern opulence. Designed with meticulous attention to detail, this range of accessories embodies innovative shapes in a palette of refreshing summery tones. Bold logo hardware, indulgent trims and luxurious GUESS appeal with a new twist makes this capsule of exclusive bags a truly irresistible one.
Gorgeous show-off satchels and crossbody flaps with deluxe studded metal 4G personalisation and a confident range of colours, from gold to aqua and bright yellow send a summer-ready message. Feminine, modern mini flap bags are enhanced with a new metal G profile for an iconic look that works effortlessly as a day-to-night accessory for the GUESS woman on the go.
For a sexy glam look with impact, chunky chains and bold 4G branding detail complete the look of the super clean flap bag, available in classic red croco and statement gold. Ultimate casual summer appeal is delivered by the structured straw bag, which offers functionality and style. A beautiful, contrasting croco trim in pop tone colors complements studded strap detailing, while the new big lock upgrades this seasonal accessory into a must-have piece.
Find all Croco Bag images here
Dorothée Marcus PR Manager, MMBSY
About GUESS?, Inc.
Established in 1981, GUESS began as a jeans company and has since successfully grown into a global lifestyle brand. Guess?, Inc. designs, markets, distributes and licenses a lifestyle collection of contemporary apparel, denim, handbags, watches, eyewear, footwear and other related consumer products. Guess? products are distributed through branded Guess? stores as well as better department and specialty stores around the world. As of August 1, 2020, the Company directly operated 1,084 retail stores in the Americas, Europe and Asia. The Company's partners and distributors operated 538 additional retail stores worldwide. As of August 1, 2020, the Company and its partners and distributors operated in approximately 100 countries worldwide. For more information about the Company, please visit www.guess.com.